Support the
children
IEP Advocacy For All is a non-profit community-based resource where families can obtain assistance with child advocacy services. We are here to guide and educate parents on the process of planning and establishing an IEP or 504 plan. Our Mission is to provide child advocacy services for low-income families in need of support and guidance.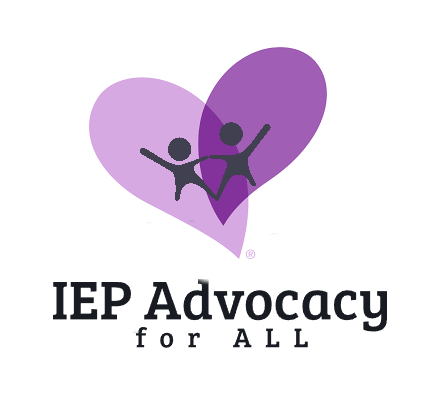 Who we are and
why it matters
As you are aware, navigating IEP's and 504 Plans is challenging! It's extra difficult when one is simultaneously facing extreme poverty, major life transitions, and homelessness AND still attempting to seek quality help for one's disabled child.
My Online IEP Advocate sponsors families from all over the country who find themselves needing a hand in parent advocacy and where our efforts to lend a helping hand are best sent.
We hire and train and nurture advocates to work with the IEP Advocacy for All families so that parents in crisis can rest assured that their child's school based needs are being met, even while the rest of their world might be uncertain.

We think it's important that you know how and why the My Online IEP Advocate community gives AND should you wish to contribute, we promise that 100% of your donation will go towards IEP Advocacy for All families.


...Because, really, it takes a village that cares


Money is one major way of giving, but there are other ways to give!


If you wish to train to become an advocate or volunteer working on behalf of a family, OR if you would like to assist with our fundraising efforts in any way, please contact us!!