MY ONLINE IEP ADVOCATE
504 Plan FloridaWhat Is a 504 Plan For School?
A 504 plan is an educational tool to provide equal access to education for students with disabilities. This is a document that is legally required under Section 504. Generally, these plans do not come out of student records but are written by a school's 504 coordinator.
Students with a disability have the right to receive specialized instruction and related services to meet their individual needs. They are also given the opportunity to participate in the same activities and programs as students without disabilities. The goal of these plans is to help students with disabilities feel comfortable in the regular learning environment.
In some cases, a child might not need to receive specialized instruction. For example, a student with severe asthma may be able to sit near the teacher during instruction. It is also possible that a diabetic student could be allowed to check his blood sugar levels during class.
504 plans are reviewed periodically to ensure that they are providing effective accommodations. If a student with a disability is not receiving the accommodations he or she needs, he or she may have a claim against the school. These plans are regulated by the Office for Civil Rights, and they can be enforced by outside agencies.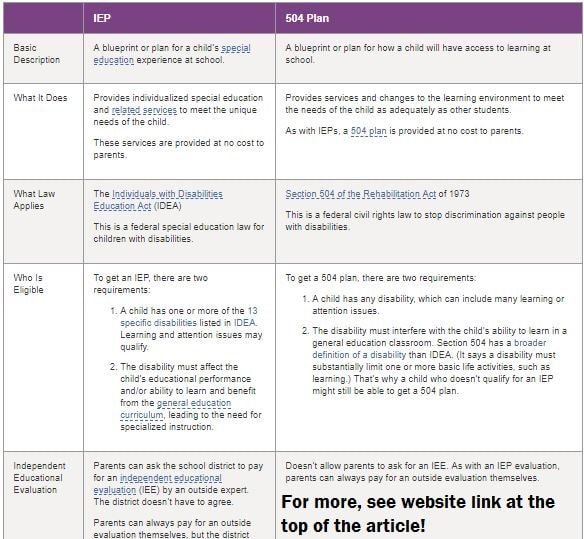 504 Plan Florida | What Is a 504 Plan For School?
Parents are encouraged to contact their school's 504 coordinator. He or she will be able to provide information on what a 504 plan is and how to make one. You can ask your child's teachers to work with you to write a plan.